There is a powerful evaluation process that I have used over my years of my work as a Spiritual Mystic and Healer.
It is a conversation that I have with my client's Guidance Team regarding relationships they are in or are considering. The purpose, contracts, potential, and what they each bring.

I am offering a FOCUSED SESSION that will give you valuable information on a relationship in your life.

HERE YOU GO!

What does a Laser Session address:

* Major patterns that would sabotage your New
* Ways to anchor Transformation
* Recognize the Power to build energy for your New
* Tools and processes to I learn and use
* Items for your Sacred Alter Space

Here is my offer for you...

When you consider that -

A full session in the TAG System of Transformation is $150
this laser evaluation is a Great Opportunity at $19.95


I am excited to help you understand what this relationship is asked of you and suggesting for you. Consider, for $19.95 I'll ask about a relationship you choose and send you the input from your Spiritual guides.
***Note... after you pay for the focused session, fill out this form.


AGAIN,
Once you have made the decision for this Evaluation, send me the name of the Other and one concern or question that you have. I will be in touch within 3 business days.
Blessings!

Sharon Riegie-

Powered by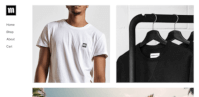 Create your own unique website with customizable templates.